Tickets


Camping in the Wintermoon grounds Camping Policy
1st round : Nov 1st to Dec 31st
Adult $140 18yrs +
Yth $70 13-17yrs
Ch $5 6 -12 yrs
One night
( either Fri., Sat., or Sun. night – one overnight stay only ).
Adult. $100
Yth. $60
Ch. $5
2nd round Jan 1st to February 29th
Adult. $160
Yth. $80
Ch $5
One night
Adult $120
Yth. $70
Ch. $5
3rd Round March 1st to April
Adult $180
Yth $ 90
Ch $5
One night
Adult. $120
Yth. $70
Ch. $5
Gate full price
Adult $200
Yth. $100
Ch. $10
Gate One night
Adult $130
Yth $80
Ch $ 10
See the Camping Policy.
---
*Must be accompanied and CAMP WITH guardian over 25 yrs. Youth will not be permited entry unless armbanded in the company of their guardian. Maximum of 3 youth tickets per guardian.
Proof of age will be required at the gate when exchanging tickets for armbands.

TICKET INFO
Please read the ticket policy below before proceeding with your purchases.
Note: In the very unlikely scenario of a severe weather event causing cancellation of the Festival, tickets will be refunded to patrons.
Tickets are non refundable but may be transferred to another patron provided prior notice is given to festival organiser.
Wintermoon endeavours to ensure a safe and family-friendly camping environment which has meant some strict gudelines regarding our ticketing policy for patrons.
Please read these conditions carefully as each year they change slightly as we try to make your Wintermoon experience as harmonious and as wonderful as we possibly can.
Youth Ticketing Policy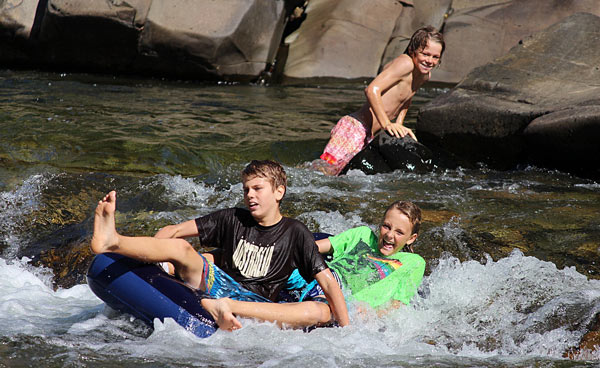 Youth tickets (13–17 years old) may only be purchased in conjunction with a Guardian Ticket.
A Guardian Ticket-holder must be aged 25 years or older and must leave name and contact details at gate. All Guardian and youth ticket holders within a group must arrive at the Festival Gate together. No youth ticket holder will be permitted entry without their guardian.
A maximum of 3 youth tickets may be purchased with each Guardian Ticket.  eg: a single guardian may purchase a maximum of three youth tickets.  

If a fourth youth ticket is required, another Guardian Ticket must be purchased.
All Guardian Ticket-holders are required to produce valid proof of age identification when arriving at the Festival Gate.
Proof of age ID will be required when collecting youth armband at gate.
All guardians and their associated youth patrons are required to camp together.
Any breach of the above conditions will result in refusal of entry with no exceptions. No ticket refunds will be given.
Any campsite disruptions, will result in the immediate eviction of those involved. No warnings will be issued.
Youth ticketing policy also applies for day tickets